Total Eclipse DFW - April 8, 2024
Your source for everything related to the 2024 Total Eclipse in Dallas-Fort Worth.
READY FOR A ONCE-in-a-lifetime experience?
On Monday, April 8, 2024, Dallas-Fort Worth will experience this stunning phenomenon, and you can see it firsthand. This event won't occur again for at least 200 years, so don't miss the opportunity to witness one of nature's most beautiful celestial shows. Don't let this once-in-a-lifetime event slip away! 

Get ready for an unforgettable experience as you watch day become night in DFW. With spectacular visuals such as stars appearing during the day, animals acting strangely, eerie lighting changes and a general feeling of awe – this is certainly a sight worth seeing! 

Plan your visit today by visiting our website for more information about how to register for viewing opportunities! Catch history in action with us in DFW on April 8, 2024! Heck, make an entire weekend of this amazing experience.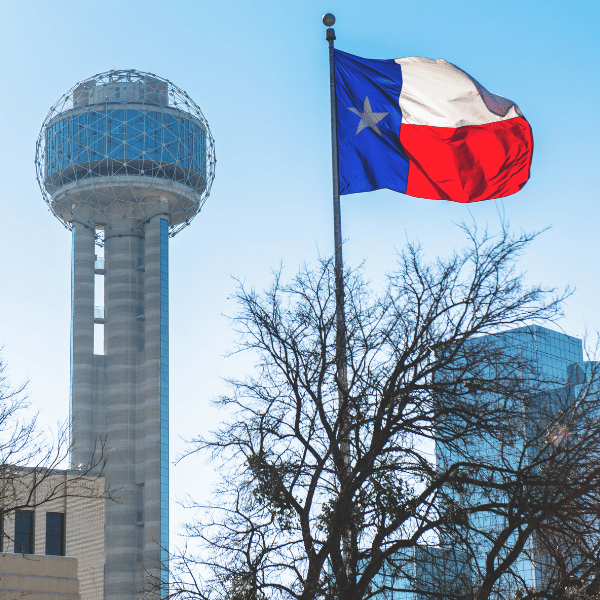 Some people see a partial eclipse and wonder why others talk so much about a total eclipse. Seeing a partial eclipse and saying that you have seen an eclipse is like standing outside an opera house and saying that you have seen the opera; in both cases, you have missed the main event."
Jay M. Pasachoff (1983)
315 Dallas-Fort Worth Total Solar Eclipse Cities & Towns To Experience Totality
Get ready to immerse yourself in the unparalleled vibrancy of the Dallas-Fort Worth metroplex! This magnificent metropolis proudly embraces more than 7.6 million residents who call it home, making it one of the most dynamic and diverse regions in the United States.
Spanning an impressive 9,286 square miles and encompassing 13 counties and 228 cities and towns, the Dallas-Fort Worth-Arlington metropolitan statistical area (MSA) is an urban masterpiece. Ranked as the fourth largest region in the country and the fastest growing region in the USA, it is a hub of culture, innovation, endless opportunities and the 2024 Total Solar Eclipse.
The Dallas-Fort Worth MMM is comprised of 32 counties and is the fifth Designated Market Area (DMA) in United States, as ranked by Nielsen as of 2023,  with a TV household population of 2,713,380. 
DFW is the largest region in the United States to experience the Total Solar Eclipse on April 8, 2024.
Find Your DFW City Now or Search by County
The Countdown Is On – Total Solar Eclipse DFW 2024
What Time Does The Total Solar Eclipse Happen In DFW?
Duration: 2 hours|39 minutes|20 seconds
Totality: 2 minutes & 34 seconds
Partial Begins: 12:22:29 PM
Full Begins: 1:40:27 PM
Maximum: 1:41:44 PM
Full Ends: 1:43:01 PM
Partial Ends: 3:01:49 PM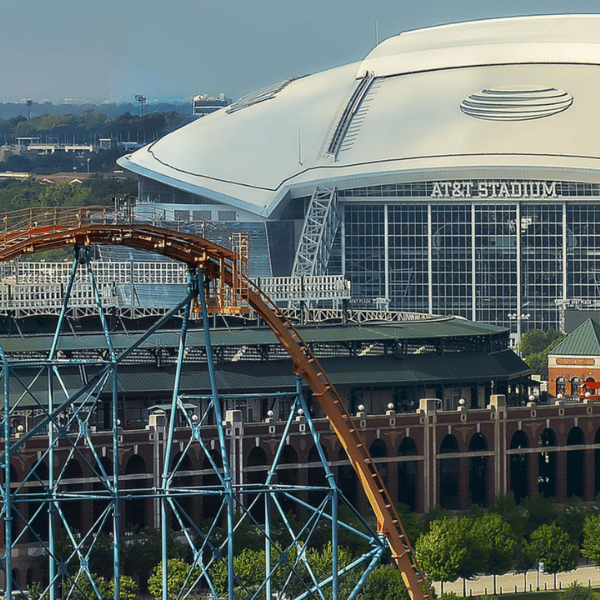 Duration: 2 hours|39 minutes|23 seconds
Totality: 3 minutes & 22 seconds
Partial Begins: 12:22:46 PM
Full Begins: 1:40:23 PM
Maximum: 1:42:04 PM
Full Ends: 1:43:45 PM
Partial Ends: 3:02:09 PM
Duration: 2 hours|39 minutes|24 seconds
Totality: 3 minutes & 52 seconds
Partial Begins: 12:23:18 PM
Full Begins: 1:40:43 PM
Maximum: 1:42:39 PM
Full Ends: 1:44:35 PM
Partial Ends: 3:02:42 PM
Explore the Total Solar Eclipse times for additional Dallas-Fort Worth cities and discover even more Eclipse Totality Cities.
What Is A Total Solar Eclipse?
A Total Solar Eclipse is a natural phenomenon that occurs when the Moon passes between the Sun and the Earth, blocking the Sun's light and creating a shadow on the Earth's surface. During a Total Solar Eclipse, the Moon completely covers the Sun, causing the sky to darken and stars to become visible. The corona, the Sun's outer atmosphere, can also be seen as a glowing ring around the Moon. Total Solar Eclipse are rare and can only be observed from a narrow path on the Earth's surface. The Path of Totality, where the Eclipse can be seen in its entirety, is usually only a few hundred kilometers wide and moves across the Earth's surface as the Moon orbits around the Earth. Outside the Path of Totality, a Partial Solar Eclipse can be observed, where only a portion of the Sun is covered by the Moon.
A Once In A Lifetime Event
The last time Dallas-Fort Worth experienced a Total Solar Eclipse was in 1878. During that eclipse, the Path of Totality passed over the northern part of the state, including the city of Dallas.
Dallas-Fort Worth will never experience another total solar eclipse for nearly 300 years.
"A Total Eclipse of the Sun is a grand spectacle of nature. Words never adequately describe it, and photographs or videos don't do it justice. Seeing a Total Solar Eclipse is an experience like no other, and Eclipse chasers witnessing totality for the first time are often emotionally overwhelmed by the experience," according to 2024 Total Eclipse Texas – TravelQuest (travelquesttours.com)
Read more about the 1878 total solar eclipse. And, check out Dallasite, Leticia Ferrer's blog and book, Texas Eclipses. 
Dallas-Fort Worth is the Best Location To Experience Totality
The Total Solar Eclipse on April 8, 2024, is a momentous event that will captivate skywatchers and stargazers across North America. While numerous locations throughout the United States will experience the celestial phenomenon, Dallas-Fort Worth should be your top choice for witnessing the Total Solar Eclipse for several reasons.

Total Eclipse DFW Commemorative ISO Approved Glasses